Running Sports Injury Treatment in Minneapolis-St.Paul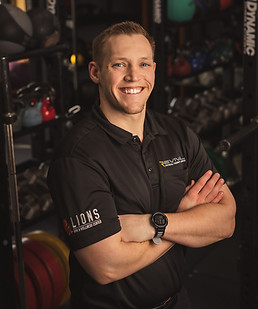 Dr. Peter Stanly, DPT, Cert-DN, FGS
Co-owner and Founder of Revival PT
Are Your Training-Related Aches And Pains Preventing You From Running At Your Best?
Don't compromise your preferred way of life for issues that are easily resolved. So, we specifically created this for you.
How To Stop Chronic And Disruptive Running Pain Without Injections, Painkillers, Or Wearing A Support Or Brace…
You are in the right place if "Yes" was your response to any of these questions.
Many people experience unnecessary running pain as a result of what they're told…
At Revival Physical Therapy and Wellness In Minneapolis-St.Paul , We Treat Sports Injuries, and Assist Athletes and Active Adults in Returning to Their Favorite Sports and Workouts Without the Need for Surgery, Stopping Their Favorite Pastimes, or Turning To Pain Medication.
Deciding exactly what to do when experiencing running pain might be very difficult. You've probably heard about a lot of choices like…
To try to choose from so many options is overwhelming. What would happen if you didn't choose wisely?
Most people become paralyzed when trying to decide what to do next. They do nothing for days, weeks, months, and sometimes years.
When It Comes To Treating A Serious Injury From Running...
For your health, you must pick the appropriate provider. If you don't, you can wind up needing risky surgery that wasn't necessary or becoming permanently addicted to painkillers.
You must receive the "least-invasive," most natural treatment if you want to end your pain permanently.
To do so, you must have a provider who is prepared to determine WHY the pain occurred in the first place in addition to treating the pain itself. You'll find a LONG-TERM answer to your issues at that point.
Revival Physical Therapy and Wellness Has Developed a Three-Step Technique to Both Relieve Your Pain and Guarantee That It Won't Return.
STEP 1 - WE WOULD LIKE TO HEAR YOUR STORY
Our healthcare system is challenging. After waiting weeks, sometimes months, for an appointment, you only have 10 minutes to speak with the doctor before they must leave to see the next patient, leaving you to sit there and wonder, "What just happened?"
This is how even the majority of physical therapy clinics run things. Your therapist doesn't have time to touch the painful areas because they're not paying attention and moving quickly.
We'll listen to your narrative as our initial step because of this.
We are aware that no two people with running discomfort are alike because we have worked with many of them. Each person has a unique physique, a unique past, and unique pain experiences.
That is why our first step for sports injury treatment in Minneapolis-St.Paul's Revival Physical Therapy and Wellness is to have an open conversation and time for you to tell your story. In this manner, we are better able to comprehend not just what is happening to our bodies but also how it is affecting our life.
STEP 2- DISCOVER WHY THE TROUBLE WITH RUNNING BEGINNING
Many people have a medical diagnosis or word for what is ailing them. Perhaps their doctor gave it to them, perhaps examinations revealed the diagnosis, or perhaps you discovered it online.
It might have been suggested to you that your only options were to relax, take painkillers, or begin considering surgery.
These solutions can occasionally provide momentary comfort, but they don't deal with the root cause of the issue.
Running discomfort has a variety of causes for various people. No two people have the same issue brought on by the same cause.
Part of our sports injury strategy in Minneapolis-St. Paul's Revival Physical Therapy and Wellness, is to  identify the root of your discomfort so it not only goes gone but STAYS away!
We understand that you still might be skeptical or unsure if physical therapy is right for you. We designed our Discovery Visit with this in mind.
Our Discovery Visits are designed exclusively for those who are dubious, uncertain, or who may even have experienced disappointment in the past.Whether you are suffering from shin splints or runner's knee in Minneapolis-St Paul, you'll learn what's wrong, how long it will take to correct it, and get reassurance that your issue can be resolved organically during the Discovery Visit.
STEP 3- ELIMINATE THE PAIN AND PREVENT IT FROM RETURNING
A significant shift happens at this time. We provide a unique strategy that enables you to…
Get back to running without worrying about the pain reappearing.
…be able to return to your preferred routes.
…be able to hike an additional mile.
…revert to the beloved running style you had before the injury.
Our top customers are individuals that are eager to reclaim their active lifestyle and are motivated. (Even if they currently feel stuck!)
Before coming in, you might like to learn more about our pricing and availability.
You don't have to forgo your favorite runs in favor of issues that can be resolved.
Sincerely,
Peter Stanley and Benjamin Britton:
Founders of Revival Physical Therapy and Wellness