Revival Physical Therapy in Minneapolis-St. Paul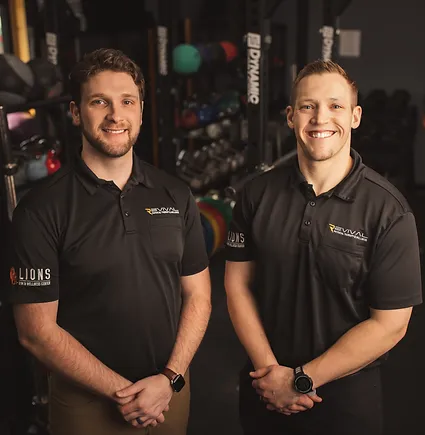 We Help Active Adults And Athletes Get Back To The Workouts And Sports They Enjoy Without Surgery, Stopping Activities They Love, Or Relying On Pain Medicine.
Minneapolis-St.Paul Physical Therapy Services
Watch the video below to hear how Revival PT is helping people with pain management in Minneapolis with their physical therapy.
Wondering If Revival Physical Therapy and Wellness Is Right For You?
If you're not quite ready to book an appointment yet, you might have some questions that you would like answered first. We would be happy to chat with you so we can be 100% sure that we can help you. Just click the button below to request to speak to us on the phone!!
We understand that some people want to find out a little more about the availability and pricing of physical therapy in the Minneapolis-St.Paul area before booking an appointment. If you want to know about our availability, then just click the button below and complete the simple form.
We realize some people may be unsure if physical therapy is right for them. Are you wondering if it'll work or if we can help with your problem? If that sounds like you and you'd like to come see for yourself how we can help you, just fill out the simple form below.
Revival Physical Therapy & Wellness
Minneapolis-St.Paul Physical Therapy Services
We offer physical therapy, recovery,  pain management, and sports rehab services in Minneapolis-St. Paul for the active person.
Find The Real Cause of Your Pain
We'll take you through a comprehensive biomechanical assessment and identify the cause of your problem. Then we'll explain what must be done to get you back to full speed and back to the activities you enjoy.
We'll develop a treatment plan that will be tailored specifically to you and your goals. This will ultimately allow us to get you stronger, pain-free, and on track to reach your goals more effectively and efficiently.
After we treat your current symptoms, our focus will shift to optimizing your physical health and well-being. We'll strive to ensure you reach and maintain top condition through preventive strategies going forward.
What Other People Just Like You Are Saying About Revival PT and Wellness in Robbinsdale, MN
I can't speak highly enough about Dr. Ben at Revival Physical Therapy and Wellness! From the moment I filled out the online form, the whole experience was great. I was contacted in a matter of a few hours to discuss my concerns and goals. I was scheduled quickly with Revivals flexible hours.
Dr. Ben was incredibly informative, professional, knowledgeable, and kind. I didn't feel like I was just another random patient for the doctor to get through- Dr. Ben truly cared about my progress and goals through each of my visits.
Highly recommend Dr. Ben!
I had shoulder surgery several years ago. Once I return to work I quit doing my physical therapy. So my left arm had a little better than 50% range of motion and was quite weak. I bought into a 10 session program with Peter Stanley. My range of motion has increased significantly. I'm able to reach the back of my neck with my left hand and I can reach well above my head again to nearly 100% range of motion. Peter was a lot of fun to get to know and work with. The App on my phone help me keep up with stretches and exercises that I needed to do. I would certainly recommend others having similar range of motion issues to get in touch with Peter. You won't be disappointed.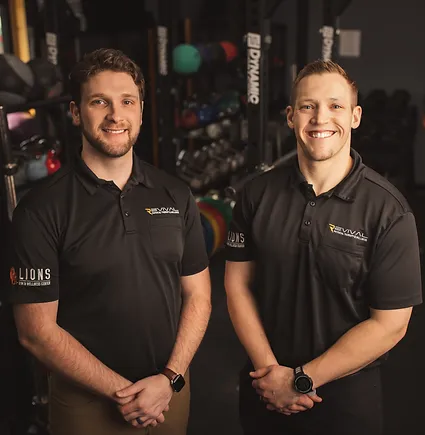 Our physical therapy staff in Minneapolis-St.Paul are comprised of members with doctorates in physical therapy, as well as fitness enthusiasts who believe we should practice what we preach. Exercise is a part of our daily lives. The inability to exercise because of pain can be devastating!
We have helped hundreds of people in the Minneapolis-St.Paul area recover. Our physical therapy and sports rehab team is going to keep you as active as we can during recovery.
Invest in your body today to get the results you want tomorrow!
Want To Get Relief Faster?
Choose which option works best for you.